Last Updated on December 1, 2021 by Chenée Lewis
If you're looking for the best cookies for a cookie exchange, I've got you! These are the best cookies to bring to a party! This is an awesome list of 19 of the best cookies to share and win the cookie swap this year! And I also include a few ideas for a cookie exchange party to help you throw the ultimate cookie exchange!
If you love this roundup of big batch cookie exchange recipes, you'll love my Quirky Baking Gifts for the Bakers on your List, my 24 Thanksgiving Breakfast Ideas to Start Your Day Right and my list of Foodie Gifts for the Bakers and Home Chefs on Your List!
*This post contains affiliate links — as an Amazon Associate I earn from qualifying purchases. Please see my disclosure for details*.
Best Cookies to Bring to a Party
Happy Holidays! I think it's well established that I love baking cookies. And this is my favorite time of year because I have a great excuse to make lots of them! Today, I'm sharing some of my favorite recipes from some of the best food bloggers and recipe developers around to make sure that you've got all the best cookies for a cookie exchange!
What is cookie swapping?
Cookie swapping is so fun! It's a way to get together and share your favorite cookie recipes with friends and family. Everyone meets and brings lots of cookies to share, and they're displayed all together on a large table. Guests can sample cookies while they socialize, and then everyone can pack a box of cookies to take home!
How many cookies do I need for a cookie exchange?
Usually, the host will decide how many cookies to bring for each guests, but the tradition amount is to bring a dozen or a half dozen for each attendee to take home, plus some to enjoy during the party. So depending on the amount of guests, you may need to make 7-8 dozen cookies — and with these recipes below, you can double or tripe the recipes to turn them into big batch cookie exchange recipes and make sure you've got plenty to share!
These chocolate shortbread cookies melt in your mouth and are filled with a dark chocolate ganache combined to create a rich buttery sandwich cookie.
These crispy, flaky French puff pastry treats are filled with shredded coconut and crunchy turbinado sugar. They're such easy cookies, and they're perfect for your cookie exchange!
These gingerbread cookie bars are soft and chewy and topped with cream cheese frosting and all the holiday sprinkles. The perfect alternative to making cutout gingerbread shapes!
These Oatmeal Raisin Marshmallow Cream Pies are a fun recipe to make with your family! They're gooey, chewy, sweet and perfect for any occasion!
Vegan – Gluten-Free – Refined Sugar Free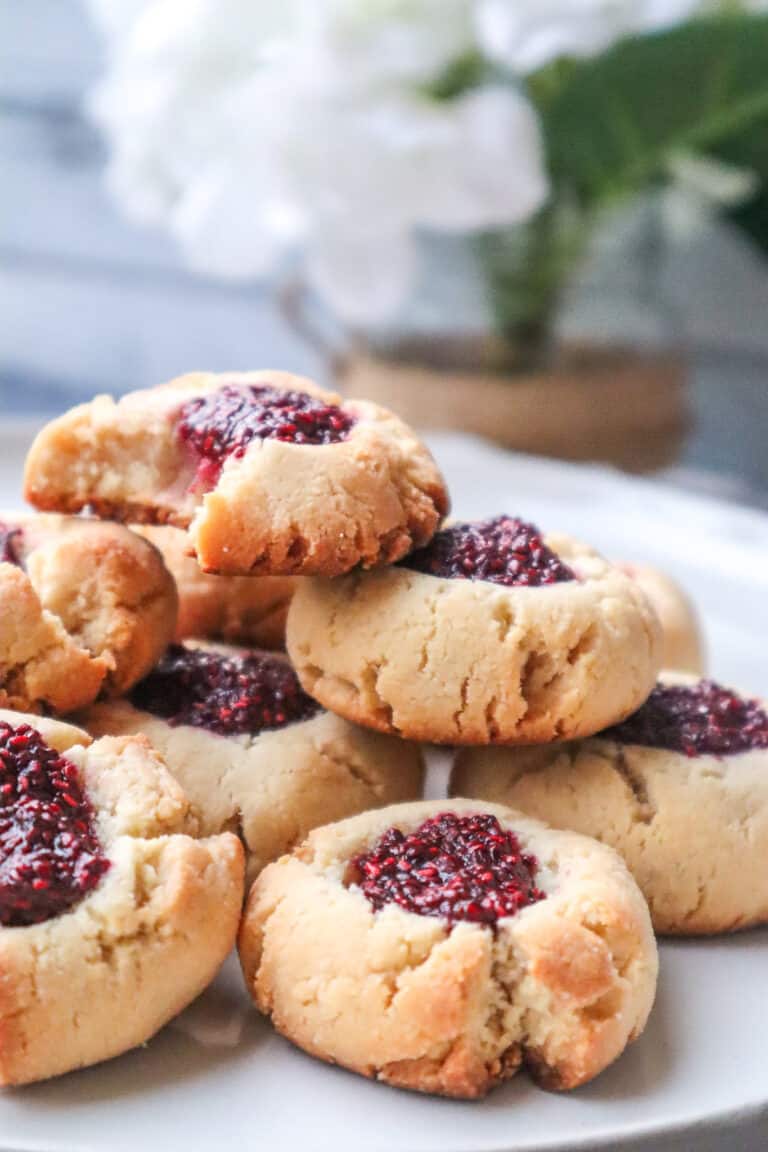 These gluten-free thumbprint cookies with Raspberry Jam come together in less than 20 minutes! These decadent cookies are the perfect Christmas treat that everyone will enjoy!
Nothing indicates the holidays are here like gingerbread and chocolate. So, these Chocolate Laced Triple Ginger Cookies are destined to become your new favorite way to celebrate.
These soft, cinnamon-sugar cookies filled with a gooey salted caramel filling are a guaranteed hit for your cookie exchange!
After being baked, these Turkish Semolina Cookies are coated with an orange syrup. The perfect cookie for any time of year!
Vegan Recipe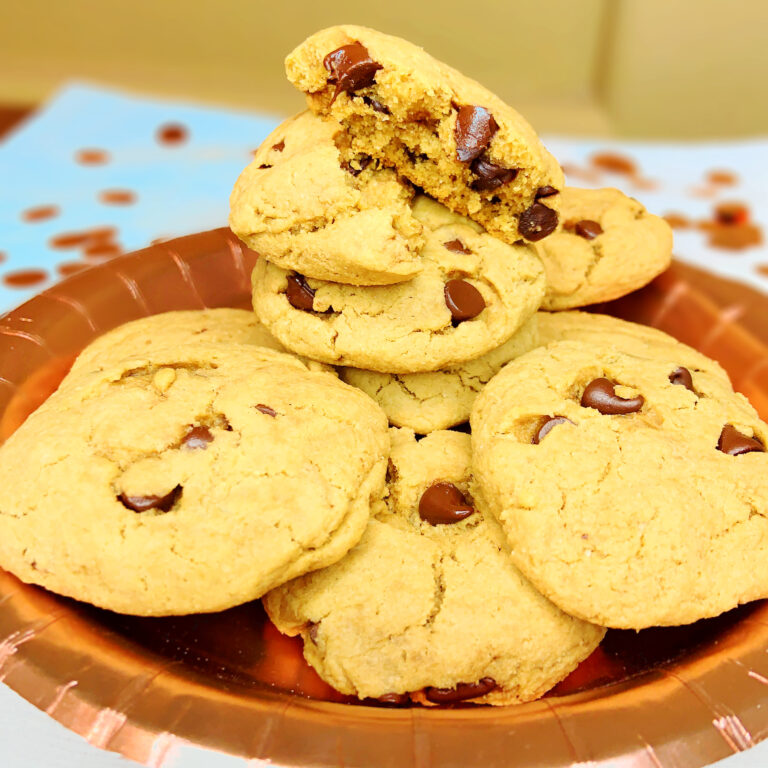 These vegan chocolate chip cookies are chewy and light and full of flavor. They are certainly some of the best cookies for a cookie exchange, and to leave for Santa to enjoy as well!
Tips and F.A.Q. for the Ultimate Cookie Exchange
---